Home Virtual Christmas Card Letter Multimedia Classic OPPMANN.COM Contact Us
OPPMANN.COM: Andrew, Elise, Emily, Sarah, Patrick & Rachel
<![if !vml]>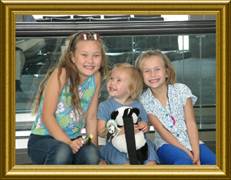 <![endif]><![if !vml]>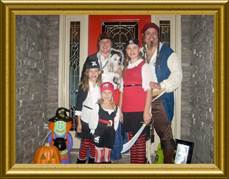 <![endif]><![if !vml]>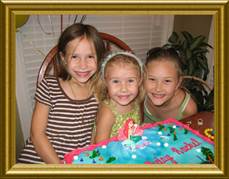 <![endif]>
We built the original OPPMANN.COM back in 1999 to share photos and news about our new arrival, Emily, with our friends and family. Four children and a century later, with the addition of Facebook and Twitter, we're now using Weebly for website management and various social media to keep in touch. This site you are on now links to a new site, launched in 2011. Classic OPPMANN.COM, also linked from here, is an archive from 1999 to 2010. We keep our websites going as a set of a digital time capsules, only updated occasionally, that we keep buried in cyberspace.
The 2012 Virtual Christmas Card Letter

<![if !vml]><![endif]>So, dear friends, if we were to send Christmas cards, we would try to put to paper something like this webpage, chronicling our lives in 2012. Our story to date: Andrew is in the third year of his post-newspapering experience, loving his new career as associate vice president, spokesman and adjunct journalism professor at Middle Tennessee State University. Elise keeps all the gears moving as Coordinator-in-Chief. Emily, Sarah and Rachel are all happy, doing well in their schools and each have taken star turns on the stage in various productions (Rachel, above, is Zuzu in the local theater's run of "It's a Wonderful Life"). Click here to see the year in review.

---

Classic OPPMANN.COM found here

<![if !vml]><![endif]>We built the original OPPMANN.COM in the waning days of the 20th Century to keep connected with our loved ones as we moved across the country. Content from 1999 to 2010 can be found on the classic site, including several links to special projects from Andrew's former career as a newspaperman and Elise's stint as a restaurant critic. You can trace our path back to Tennessee (and the other stops in our newspaper career) and see a nice set of links on some of our activities over the years by clicking here. And our photo album archive, dating to 1999, is on this page.

<![if !vml]><![endif]>Mimi, Andrew's mom, died suddenly on Aug. 20, 2007, at her home in Hopkinsville, Ky. She had just returned from Murfreesboro, where she spent a week helping Andrew and Elise move into their new home and spending time with the girls. On classic OPPMANN.COM, here's the eulogy Andrew delivered at her funeral at First United Methodist Church in Hopkinsville.

Patrick's life was brief, but touched many

<![if !vml]><![endif]>In 2003, our newborn son, Patrick, died after only 23 minutes from Potter's Syndrome, a rare genetic condition. He was surrounded by family and love in his brief life. But his memory lived on by sharing his story with the readers of The Post-Crescent, the newspaper Andrew edited in Appleton, Wis. The P-C also published stories from others who lost a child and were able to share their stories and find a connection. Andrew wrote three columns in the effort. Read all the stories on classic OPPMANN.COM.
About Our Family of Websites
OPPMANN.COM, ANDREWOPPMANN.COM, BEDFORDFALLSSENTINEL.COM and OPPEDIT.COM are private websites established, owned and maintained by the Oppmann family. Unless otherwise noted, all rights are reserved by the Oppmanns and any reprint, rebroadcast or retransmission of the exclusive content contained on our sites without the expressed written consent of Andrew Oppmann is prohibited. Links from OPPMANN.COM or our other sites to other platforms are provided out of courtesy and respect to those organizations and are not meant to imply any affiliations, endorsements or sponsorships by those organizations of OPPMANN.COM or our other sites.